Easy C Rider - Ride Pictures 2009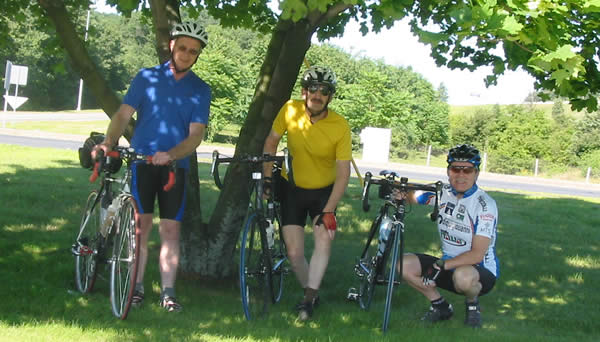 The double header for July 4th weekend (a July 5th 35 mile ride to North County), drew a small
crowd. We made a number of changes en route that really flattened out the course. Since these
were all regulars we maintained a brisk B- pace, but rest assured that if you can't keep up that pace,
we will slow down. The weather was gorgeous and spring-like, but a little breezy at times.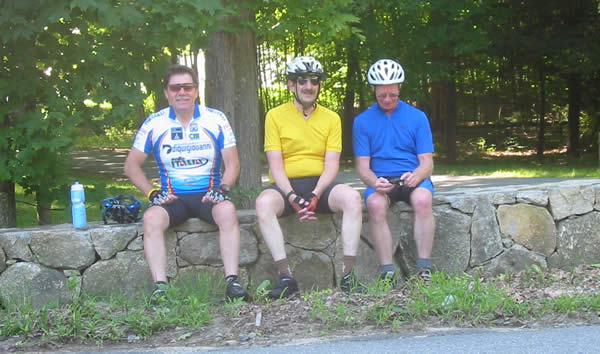 This is a C ride, so we take breaks ... here at mile 15 at the top of the Randall Road climb.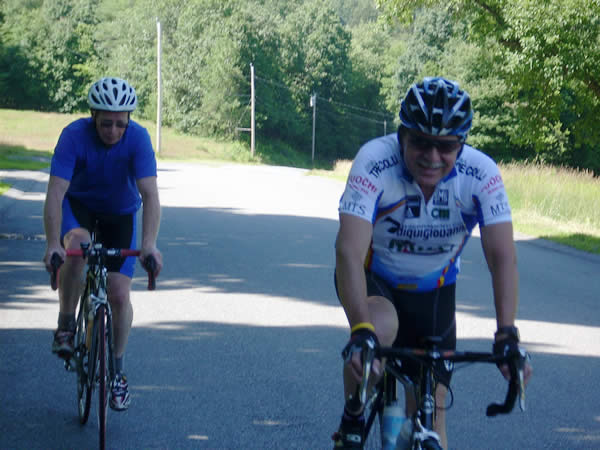 Climbing Randall Road, just before the break.

Last updated 07/05/2009