Easy C Rider - Ride Pictures 2008

Pictures from the 9/20 ride.
It had been in the 30's overnight, and just barely above 40 at 9:30am, so while Autumn is officially two days away, this ride which started an hour later, was definitely autumnal.
Exactly two miles into the ride we heard what sounded like a gunshot, but it was Jim's ancient tire giving way.


The riders catch the sun before the start, since it was rather chilly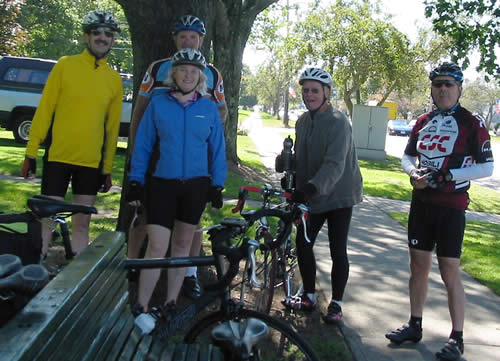 Dick favorite rest stop coming back from South County is the Common in Oxford
on Route 12 ... with benches and a trash bin.

Last updated 09/20/2008